Eoghan Stack,CEO, DCU Ryan Academy for Entrepreneurs
"The Liffey Trust could be one of the biggest and best secrets in Dublin's start-up eco-system. Based in Silicon Docks, the Trust is within easy reach of most of Dublin's biggest tech companies, services and other start-up hubs. The Liffey Trust building is perfect for startups looking for their first base, with flexible arrangements, great facilities for 'work, rest & play', opportunities to scale-up and access to a vibrant community of other start-ups who all call Liffey Trust 'home'. Best of all of The Liffey Trust team who act as partners and not landlords and who work tirelessly and with a smile to accommodate your needs. I couldn't recommend The Liffey Trust any more highly; get in if you get a chance."
Paddy Quinlan, UStart Manager & Propeller Coordinator, DCU Ryan Academy
"Liffey Trust was a great partner to us on the DCU UStart programme. We found the staff to be helpful and accommodating at all junctions. They have a complete understanding of startup life which made it very easy for our startups to continue on letting space after our programme finished. The Liffey Trust is continually my first recommendation for people who are looking for space to start out on their startup journey."
---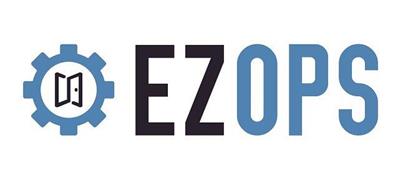 Stephen O'Reilly - Collateral Management Operations, EZOPS
"On the premises coming up on 3 months now, we are a start-up financial services subsidiary of our New Jersey head office. We find the office location to be perfect basically; With our major client base being the IFSC and Dublin south, we are far enough away but also very close - the local LUAS (street tram) station is situated just outside the door. Our second point of interest - Dublin Airport, is also easily within reach being 15/20 mins away. I couldn't fault the facilities; Excellent space, cleaned and maintained regularly by very pleasant staff. And while on the note of staff, I seem to constantly have to remind myself that Michelle and Áine (from the management office) don't actually work for us. From the initial move-in to this very morning, both have been a constant and reliant source of materials and invaluable information, we simply would not be where we are without them. I would highly recommend The Liffey Trust Centre for any start up (or established Business)." www.EZOPS.com
---
Sean McNulty - Founder, My Money Platform
"The team at the Liffey Trust Centre wholly understand what it means to be a start-up. They go over and beyond to look after their tenants and since we moved here we couldn't be happier. The location is perfect, facilities are more than what's required and the atmosphere is busy and friendly."
---
Richard Glynn - CEO & Producer, Studio PowWow
"The Liffey Trust gives you more than just office space, it gives your business the space to concentrate on what is important, by taking away the burden of worrying about massive overheads such as rent and utilities. Great people, great facilities, great location."
---
Brian Mullane - CTO, Bragbet
"The Liffey trust, was an excellent place to grow our business, they were both flexible and accommodating as well as providing some great networking opportunities. I would certainly recommend their modern bright office spaces."

---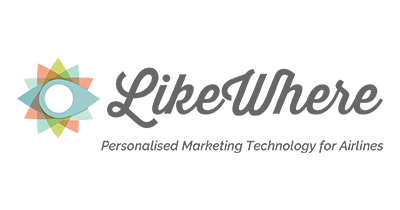 Simon Dempsey, CEO, LikeWhere

"It is hard to put into words how amazing the Liffey Trust team are. We based our startup within one of the awesome spaces in the building for about eight months right after we completed an accelerator programme. Not only are the offices cool and nicely designed, but there is always the added benefit of the peer-to-peer learning on hand from the many other young companies also based here. Add to this the in-house table-tennis, pub and outdoor balconies and you have the perfect storm!"
---

Colin Napper, CEO Rentview
"Great location for a start-up. It was ideal for attracting employees with The Point luas stop, Connolly station and Swords express bus on your doorstep. The team at the Liffey Trust where super helpful to our companies growth and I cant recommend them more."
---
Darragh Turley, CEO Defiant Games.

"The Hive in the Liffey Trust Centre is a great place to be. You aren't just in an isolated office, you are surrounded by other great like-minded people and businesses."